Forest School Activities Online Course
Module 3: Cooking on a Fire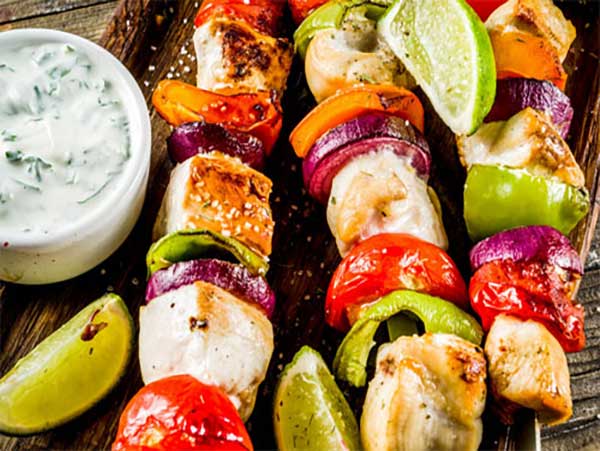 Cooking with Natural Materials
Preparing food and cooking together is a great activity to do with your group and it can create the space and atmosphere for conversations to flow.
Cooking on a fire is at the heart of our practice and in this module you will be provided with step by step instructions to recreate our favourite recipes, from pizza in a pan and popcorn over the flames to chocolate bananas and flapjacks cooked in leaves!
We will guide you through the tools and natural materials we use and cover the food hygiene aspects. We will also give you an overview of health and safety and what we call 'Green light' plants – plants or trees that are safe and abundant to use for cooking.
What's Included in the Cooking on a Fire Online Course?


The Curriculum:
9 video lessons full of tips, recipes and essential safety knowledge for anyone who wants to cook on a fire with their group.
Lessons include lessons in how to cook recipes on a fire ranging from kebabs and pan pizzas to popcorn, toffee apples and flapjacks cooked in leaves.


Downloadable Resources:
Risk and Benefit Assessment
A Guide to Food Safety in the Outdoors with an example Food and Drink Policy
9 Recipes to try on your fire
Each module includes an assessment and on completion you will be awarded a 'Certificate of Completion' issued by The Outdoor Teacher.
You may be interested in Module 1: Fire & Pedagogy as a great compliment to this module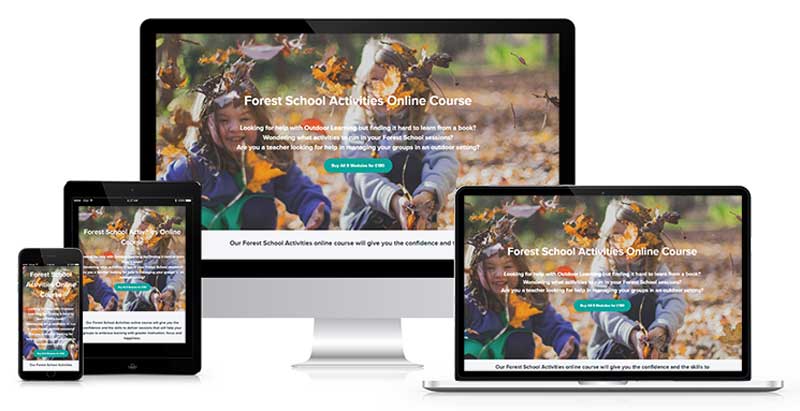 The Forest School Activities Training
Our foundation training course comes with lifetime access to over 100 step by step inspirational videos and resources. Designed for teachers and practitioners. Single modules are £30 or save £45 when you buy the 8 module bundle
Module 3: Cooking on a Fire Sample Lessons
Toffee Apples
The apples are ready to be picked in autumn! This is a wonderful chance to collect them and make all kinds of apple-based food! We have put together a video to show you one of the children's favourites – toffee apples!
Popcorn on a Fire
This cooking method is a fun and somewhat dramatic way of cooking popcorn! You will need to buy two metal sieves and then tie them together using some simple wire – you will need to be able to open the sieves, so place the wire in two places, like a hinge!
Bread on a Stick
You can get a group of early years children to have a go at making and holding their own damper bread with sticks. Ratios of adults to children is a really important consideration here. I would recommend starting with 1 adult to 2 children, then if you have enough support, you can offer this to more children. Young children can hold their own sticks but this is actually really hard for many of them! You may like to put a trivit over the fire to help them balance the stick, if they are finding it tricky.
Testimonials for the Cooking on a Fire Course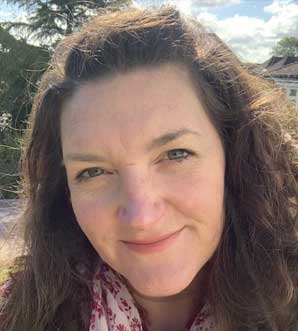 Louise Hack
Educational Consultant and Director of Whoosh Learning
"This was such a wonderful training module for anyone wanting to gain confidence with cooking outdoors with young children. The videos were easy to follow with top tips, health and safety reminders and ways to cook quickly and effectively with young learners. All the recipes looked very tasty too - I particularly loved the flapjacks wrapped in leaf parcels and the popcorn fairy cups! In my opinion this is great training, affordable and brilliant for anyone wanting a refresher, new ideas or to develop their confidence with working outdoors with groups of children. I will definitely be purchasing further modules to gain more knowledge from Marina's extensive outdoor experience"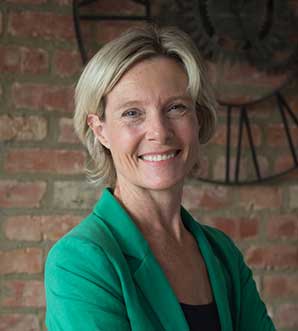 Louise Lloyd-Evans
Founder of Snap and Owner of Young Friends Nature Nursery
"As a passionate advocate of getting children outside its lovely to have such an accessible and easy to watch training for early years teams. Marina will show your team how easy it really is. Great stuff"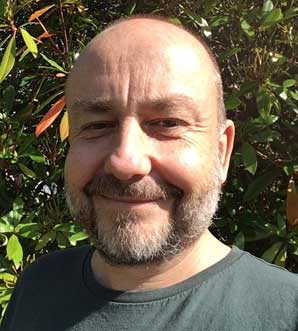 Paul Stanford
Paediatric Occupational Therapist
"Enabling young people to experience the natural environment is so important for their health and well-being. Marina brings together the skills, knowledge and passion to do just that. The module activities are adaptable to meet the different needs of different people with the focus on having fun, being together, building skills and keeping safe. Essential learning. Shared activities and learning in a natural environment breaks down barriers, brings people together and gives meaning and purpose to a person's experience. Marina shows you how it's done and also encourages you to find your own way. To learn how to "be" with nature is a wonderful thing. The cooking module is fantastic. Practical, adaptable, fun and safe. It also leaves you feeling very hungry!"
Course Curriculum
Available in days

days after you enroll

Welcome to Module 3: Cooking on a Fire
Available in days

days after you enroll

Lessons
What Will You Learn?


To develop a range of skills that support fun cooking experiences and a sense of occasion and community
To safely offer and adapt our favourite seasonal recipes for different client groups 
To cook on a campfire using a range of methods, with due regard to basic food hygiene and safety
To explain how to facilitate safe campfire cooking with your client group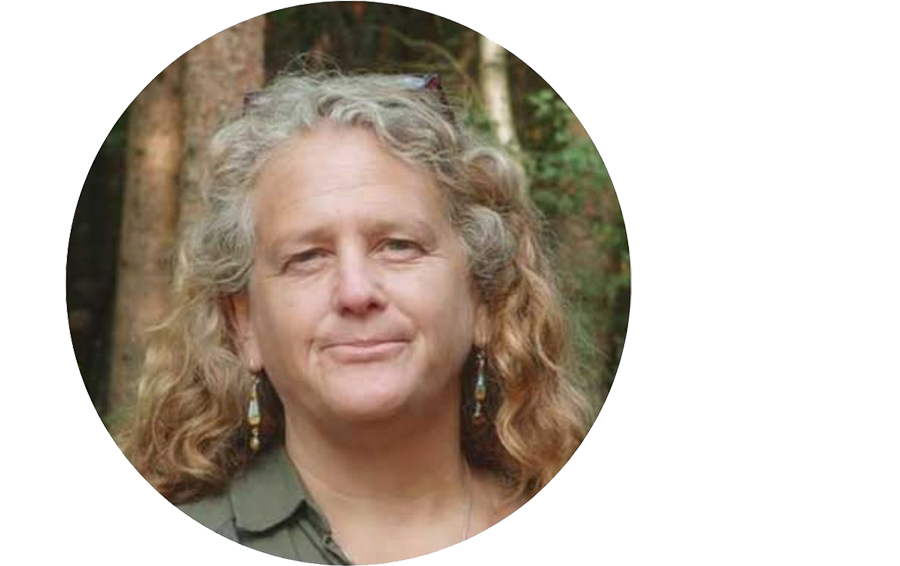 Marina Robb (Bsc; PGCE; MA; Msc; Author) is Founder and Managing Director of Circle of Life Rediscovery Community Interest Company and The Outdoor Teacher Ltd, both leading organisations that aim to transform education and health through nature.
Marina has more than 30 years experience in outdoor learning and nature connection. She provides a deep understanding of effective nature education at all levels and for a range of diverse backgrounds.
Marina is a qualified teacher (PGCE) and since 1989 has studied Environmental Education (MA), Environmental Management (BSc) and Social Research (MSc). She is a leading Forest School endorsed trainer and practitioner (UK and International). Her aim is to share her knowledge and experience with teachers and others wishing to work outside the classroom.
Satisfaction Guaranteed


If you are not happy with the course you can contact us with an explanation for a full refund within 30 days.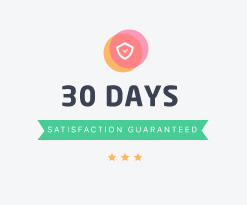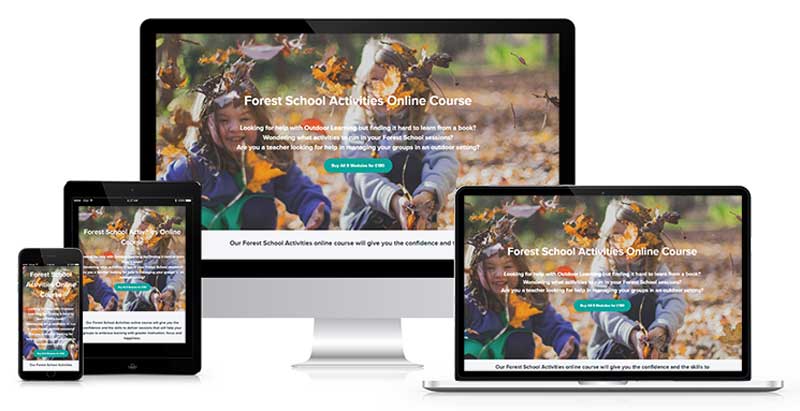 The Forest School Activities Training
Our foundation training course comes with lifetime access to over 100 step by step inspirational videos and resources. Designed for teachers and practitioners. Single modules are £30 or save £45 when you buy the 8 module bundle
FAQs


When does the course start?
The course starts as soon as you register. You work at your own pace and you will receive a certificate when you complete.
How long do I have access to the course?
You will have lifetime access to the course! Unlimited access to the lessons and videos for as long as you like, across all your devices.
Is my instructor qualified?
Yes, Marina Robb is a UK Forest School Association Endorsed Trainer and has been training Forest School Leaders since 2011. She has been working with groups in nature since 1995 and you can read more here.
Our organisation can't pay using a credit or debit card – can we still buy the course?
Yes, we understand that many schools and other organisations can't pay by card – contact us and we can send you an invoice to pay us by bank transfer in UK Sterling, Euros or Dollars. We can even accept cheques from UK bank accounts.
Can I access the course on my mobile?
Yes, the course can be accessed on all devices. If you have an iPhone, you can also download the free 'Teachable' app from the Apple Store and complete the course using the app, downloading any videos you like onto your device.
What if I am unhappy with the course?
If for some reason you are not happy with the course, contact us in writing within your first 30 days for a full refund. You will need to include an explanation of why you want the refund.
We don't have access to a woodland - can we do these activities in a playground or park?  
Yes, you can. Whether you are near a woodland, park or school playground - all the activities can be adapted for different circumstances.  
We have run activities using fire, tools, games, wild food, crafts, swings & ropes, shelters in school yards and playgrounds.  
It does take more preparation and consideration of equipment. If you wanted to make fires, you would either designate a small green area of the playground for this purpose or use a fire bowl to lift the fire off the ground. We have also taken many groups on short walks throughout the seasons to gather some plants for many activities.  
Posts can be put up to replace trees, so that children can still set up various rope bridges or constructions and with a little thinking you can easily set up a rope swing and tarpaulin shelters.
In schools we often ask parents to contribute a log for our wood pile and ask for help to bring in useful materials we may need over the year.
Can I share my course with my colleagues?
No - the license is granted for 1 user to view the contents of the course. This access must not be shared with any other person and only the named user will receive the certificate and be able to answer the assessments. See next question for bulk licencing queries.
Can we purchase multiple licenses for our staff team?
Yes, please contact us for bulk purchasing discounts. We can set up the user accounts for you and send you access codes and you can pay by invoice.
Do I get a certificate?
Yes, all our courses come with a 'Certificate of Completion' from The Outdoor Teacher Ltd. You can view a sample certificate HERE
How can we contact you if we have a question?
Yes feel free to call or email us with any questions - our contact details are on the contact page.
Our commitment to Nature & People: 
The Outdoor Teacher, alongside its sister organization Circle of Life Rediscovery CIC aim to transform health, education and family through nature.
We are whole-heartedly concerned about the safeguarding of future generations, human and non-human alike, and the growing understanding of reciprocity between humans and nature. Whilst we are advocates for all people accessing nature and its benefits, we know that this is only healthy if we prioritise the care for the natural world and address issues of equality.
The Outdoor Teacher is working towards becoming a certified B-Corp. Certified B Corps are a new kind of business that balances purpose and profit. They are legally required to consider the impact of their decisions on their workers, customers, suppliers, community, and the environment. We aim to be part of this community of leaders, driving a global movement of people using businesses as a force for good.
We are using Monzo Business Banking which is listed as an ethical bank: https://monzo.com/ethics.
All content is copyrighted and owned by The Outdoor Teacher Ltd.
Videos produced by Media Citizens Ltd.